Seattle Classic Guitar Society Presents
2022-2023 International Series at Benaroya Hall
Concerts on Saturday evenings at 7:30 pm, Illsley Ball Nordstrom Recital Hall at Benaroya Hall
Master classes and workshops the following Sunday mornings at 10:00 am


Meng Su
Saturday, October 15, 2022
René Izquierdo
Saturday, November 19, 2022
David Russell
Saturday, March 11, 2023
Brasil Guitar Duo
Saturday, May 6, 2023
Please check back in mid-summer 2022 for tickets and more information!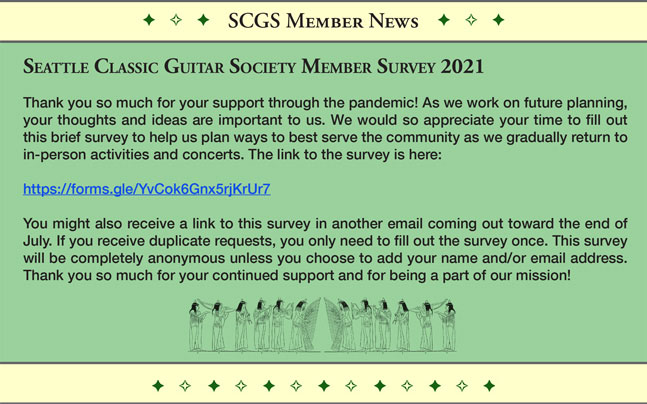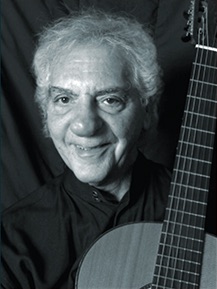 On February 10, 2021, the great classical guitarist and composer,
Jorge Morel, passed away at age 89, leaving behind the legacy of
a repertoire that embraced and wove together genres from
Latin American dance rhythms to jazz harmonies to
classical suites and sonatas.

Click here to read Hilary Field's
tribute to this wonderful composer
in the current edition of the
SCGS Newsletter.