Seattle Classic Guitar Society Presents
2022-2023 International Series at Benaroya Hall
Concerts on Saturday evenings at 7:30 pm, Illsley Ball Nordstrom Recital Hall at Benaroya Hall
Master classes and workshops the following Sunday mornings at 10:00 am


Meng Su
Saturday, October 15, 2022
René Izquierdo
Saturday, November 19, 2022
David Russell
Saturday, March 11, 2023
Brasil Guitar Duo
Saturday, May 6, 2023


Seattle Classic Guitar Society 2022 All Member Meeting
Zoom webinar
Friday, September 30, 2022 07:00 PM Pacific Time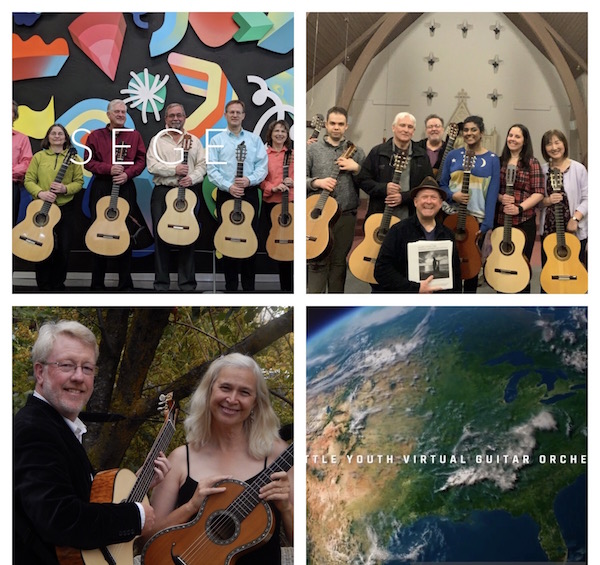 Please join us for the Seattle Classic Guitar 2022 Society All Member Meeting, featuring Guitar Orchestras and Ensembles! Friday, September 30, 2022, 7 pm PT, Zoom Webinar. This is free to attend, pre-registration is required. Enjoy this program from the comfort of your home, where you will meet the SCGS Board, learn about upcoming concerts and events in the 2022-2023 season, and hear music by the Seattle Eastside Guitar Ensemble (SEGE) The Caulkins Duo, Seattle Guitar Orchestra, PLU Guitar Orchestra and Ensemble, and view the world premiere video of the Seattle Youth Virtual Guitar Orchestra performing "Partial Eclipse" by Richard Charlton. There will be an opportunity to interact with the artists and ensemble leaders through a Zoom webinar Q&A. If you sign on early, please enjoy a video of upcoming Seattle Classic Guitar Society concerts and events.
After registering, you will receive a confirmation email
containing information about joining the webinar.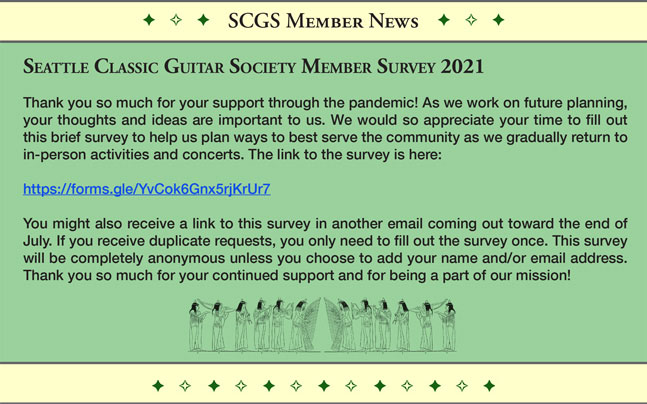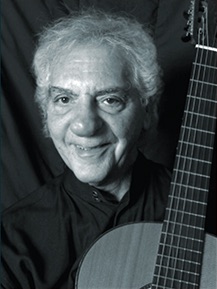 On February 10, 2021, the great classical guitarist and composer,
Jorge Morel, passed away at age 89, leaving behind the legacy of
a repertoire that embraced and wove together genres from
Latin American dance rhythms to jazz harmonies to
classical suites and sonatas.

Click here to read Hilary Field's
tribute to this wonderful composer
in the current edition of the
SCGS Newsletter.