Seattle Classic Guitar Society

The Seattle Classic Guitar Society is proud to present The Kithara Duo, in a concert and workshop, on May 22, 2021. Please enjoy these wonderful classical guitar concerts by extraordinary musicians from the comfort of your home!
(Click here for information about joining a Live Streamed Event)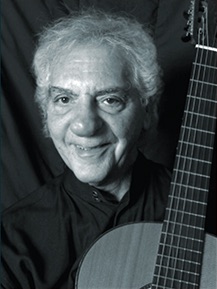 On February 10, 2021, the great classical guitarist and composer,
Jorge Morel, passed away at age 89, leaving behind the legacy of
a repertoire that embraced and wove together genres from
Latin American dance rhythms to jazz harmonies to
classical suites and sonatas.

Click here to read Hilary Field's
tribute to this wonderful composer
in the current edition of the
SCGS Newsletter.