The Seattle Classic Guitar Society is proud to present
classical guitarist Michael Partington,
live in concert at Benaroya Hall,
and livestreamed to your home!

Saturday, October 16, 2021, 7:30 pm PT
Illsley Ball Nordstrom Recital Hall at Benaroya Hall
200 University Street, Seattle, Washington 98101

Purchase tickets here!
For more ticket information, click HERE!
In person, with COVID-19 health and safety protocols,
and live streamed to your home in high definition audio and high fidelity video!
To purchase Michael Partington live and livestream concert tickets online
with the SCGS Member discount, please enter the discount code: SCGS21
Proof of a Covid-19 vaccination or proof of a negative COVID-19 PCR test
taken within 48-hours of the performance and approved masks are required
to attend events at Benaroya Hall.

Tickets are only available through Benaroya Hall.
$35 general, $30 SCGS member/student/senior
Please see the current newsletter for more information about
Michael Partington, the concert progam, and more!
SPECIAL WORKSHOP!
Sunday, October 17, 11:00 am PT, Zoom Webinar Online
Michael Partington & Guitarist-Composer Bryan Johanson in Conversation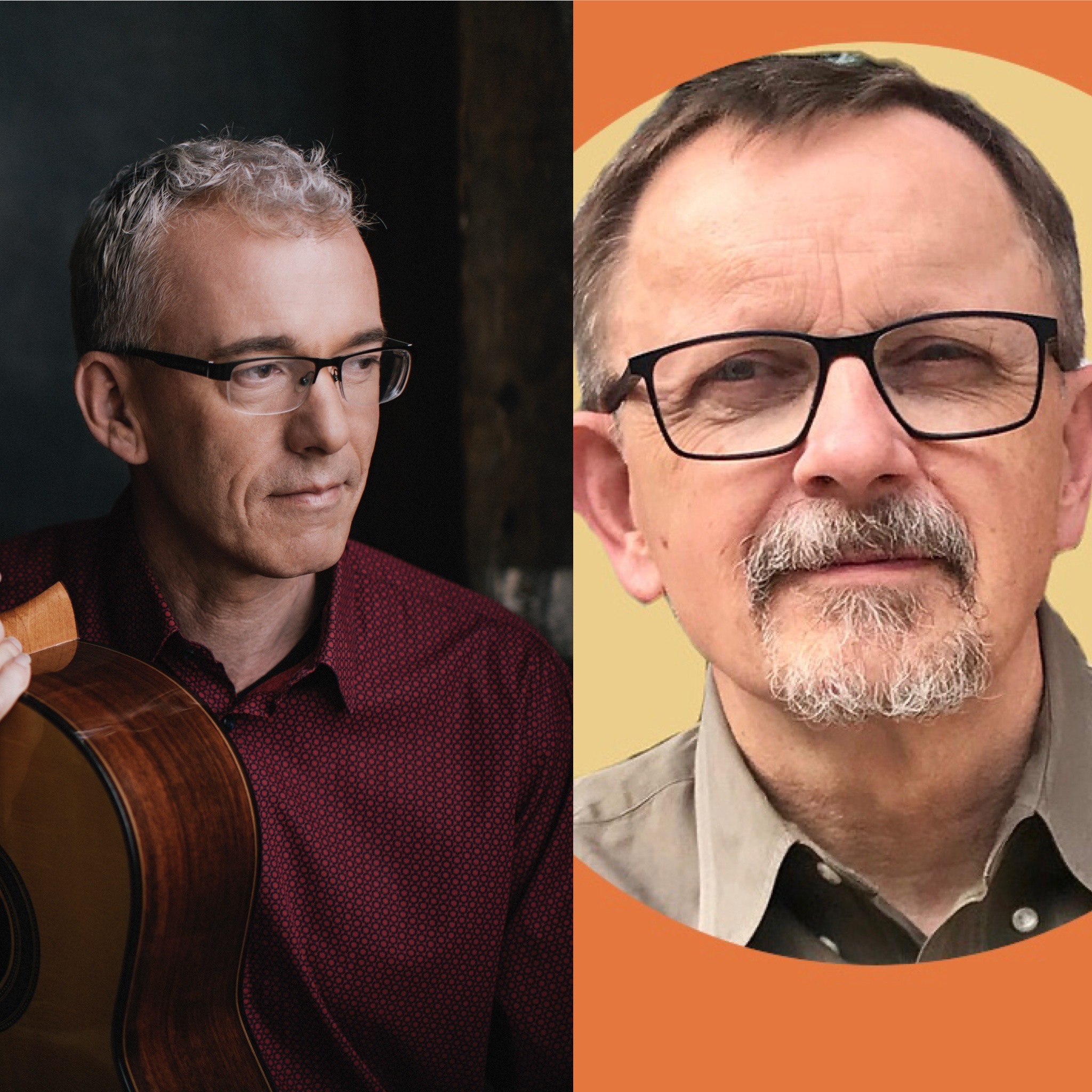 Please join us for a special workshop with classical guitarist Michael Partington
and classical guitarist-composer Bryan Johanson in conversation and interviews,
with opportunities for the audience to engage with them in a Q&A session.

SCGS Online All Members Meeting
Saturday, September 25, 7 pm PT - Online
Special Guest Performance by The Klassen Family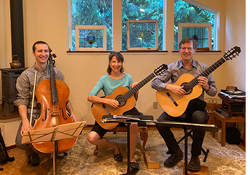 On Saturday, September 25, 7 pm PT, please join us for the Seattle Classic Guitar Society Zoom Webinar Annual All-Members Meeting, featuring The Klassen Family as the guest performers! Their program includes music by Paganini, Couperin, and Santiago de Murcia, performed on guitars, cello, theorbo, and baroque guitar. The audience will not be on video or have mics, but there will be an opportunity to engage in questions and answers with the performers after the concert. All members are invited, as well as others who would like to learn more about the SCGS, meet the SCGS board members, hear about upcoming events and future plans for the Guitar Society, and enjoy the concert! Free, pre-registration is required.
Here is the link to register in advance for this webinar:
https://us02web.zoom.us/webinar/register/WN_ZUVGKU1NTkuLT_N-S5isQw
After registering, you will receive a confirmation email
containing information about joining the webinar.
The Guitar Orchestra of Seattle
The Guitar Orchestra of Seattle will reconvene in September! You are welcome to join Mark Hilliard Wilson on Thursday, September 9th, for an outdoor meeting at West Woodland Park, off from the parking lot on the corner of 50th and Phinney Ave. N. This is close to where the Guitar Orchestra will meet for in-person rehearsals at their usual rehearsal place, St. John United Lutheran Church, 5515 Phinney Ave. N. Please bring your own music stand, foot stool, and chair.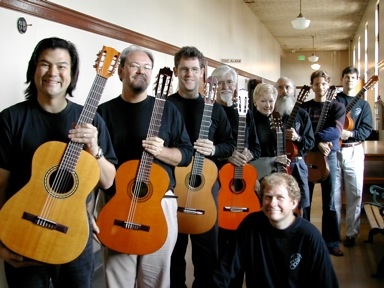 Mark has an exciting program planned, featuring music from Nigeria by the
young composer Taiwo Adegoke! To hear Taiwo Adegoke's music,
please visit Mark Hilliard Wilson's YouTube channel:

https://www.youtube.com/channel/UC6miFhJs0HHgG0y-sv1Mrag

To contact Mark for more details, scores, and more, please visit:
https://www.seattleguitar.org/guitarorchestra.htm
Save the Date
SCGS 2021 Online Annual Holiday Fund-Raising Concert
Saturday, December 11, 7:00 PM - Online
SCGS will present a virtual/online hosted concert of video performances by SCGS members, the Guitar Orchestra of Seattle, and a video play-along that everyone may participate in. The theme for the SCGS Holiday Fund-Raising Concert is "Gratitude." We will post details soon on how to participate: www.seattleguitar.org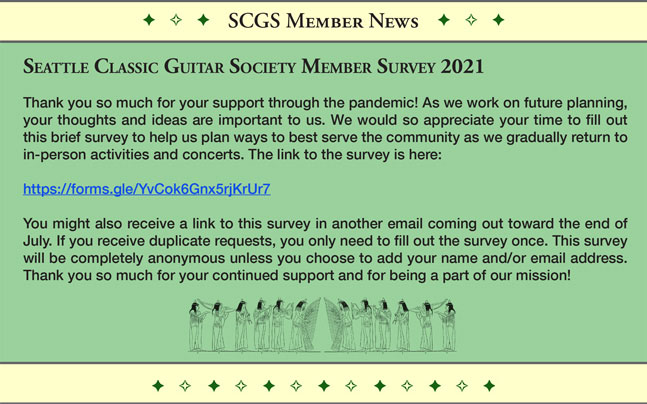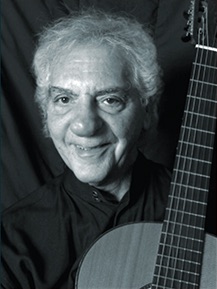 On February 10, 2021, the great classical guitarist and composer,
Jorge Morel, passed away at age 89, leaving behind the legacy of
a repertoire that embraced and wove together genres from
Latin American dance rhythms to jazz harmonies to
classical suites and sonatas.

Click here to read Hilary Field's
tribute to this wonderful composer
in the current edition of the
SCGS Newsletter.